At SelPlus, we have implemented a strict confidentiality policy.
We establish clear and unambiguous guidelines for managing, maintaining, and ensuring confidentiality for all SelPlus stakeholders, including employees, clients, and suppliers.
Our operating principles are: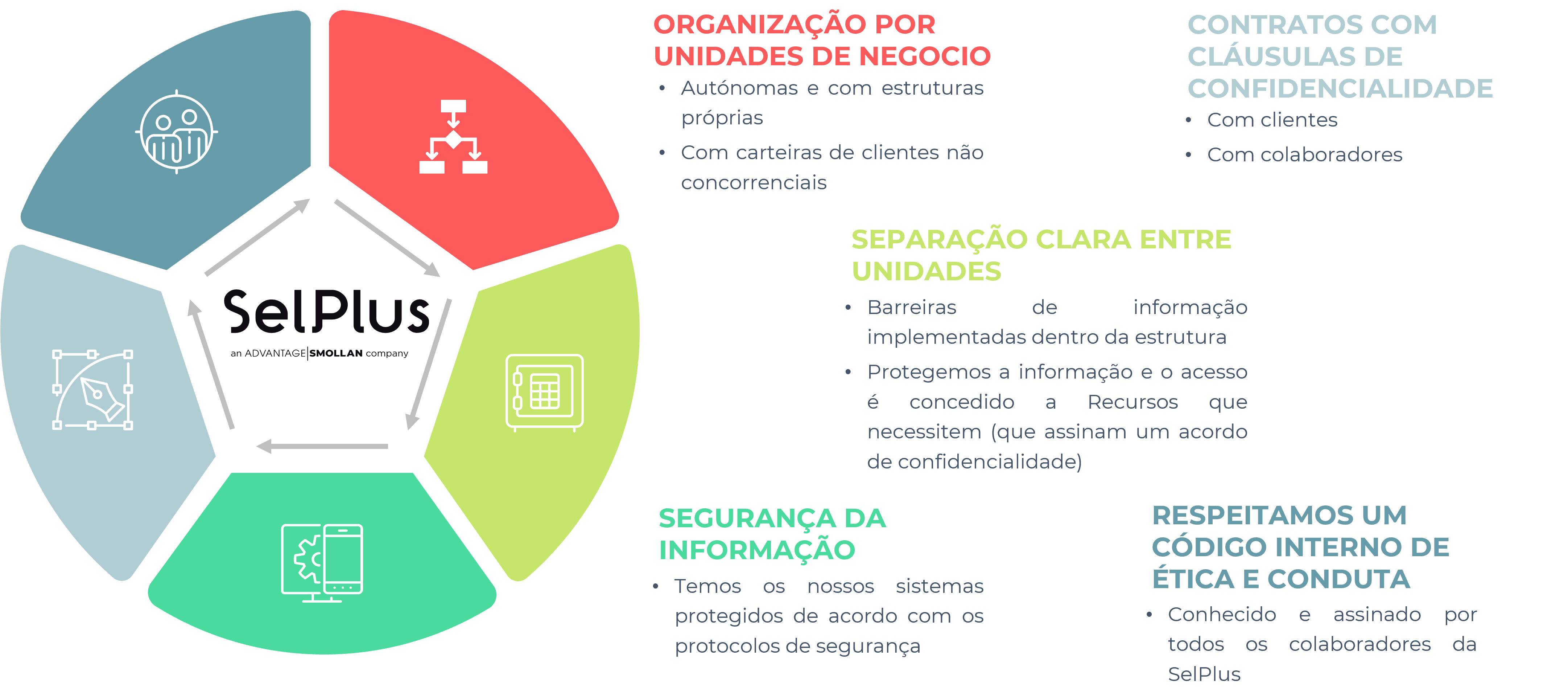 We sign a Non-Disclosure Agreement (NDA) with all our potential clients, ensuring complete confidentiality of the process regardless of its outcome.